Waiting on Wednesday is a meme hosted by Jill at her blog,
Breaking The Spine
, spotlighting anticipated upcoming releases. Here's mine for this Wednesday: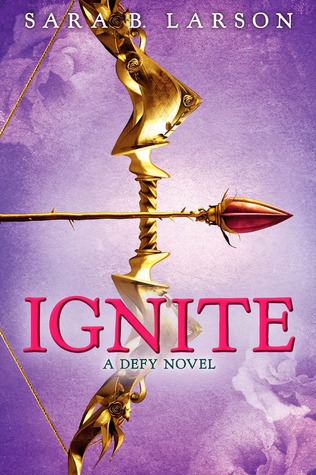 Release Date: January 5, 2015
Publisher: Scholastic Press
Murder, abductions, and forbidden romance abound in this thrilling sequel to Sara B. Larson's acclaimed YA debut, DEFY.

Alexa remains by the newly crowned King Damian's side as his guard, ever committed to helping him rebuild Antion and reclaim the hope of Antion's people, despite continuing to harbor a secret love for him. However, when another threat to Damian and his kingdom emerges, and blame is cast on their newly forged allies from Blevon, Alexa knows things are not what they seem. With the fate of her nation hanging in the balance once again, will Alexa be able to protect her king and uncover the true enemy -- before it's too late?
I've read a lot of negative Defy reviews, but I didn't mind the story's focus on romance. I just really want to read the last chapter in the series and find out if Alexa ends up with Prince Damian or not. I don't care if Alexa is secretly a princess, or if the two decide to become hermits in a jungle cave. Please, Sara B. Larson, don't be like the Song of the Lioness where Alanna chose George over Prince Jonathan. Pretty please!
What are you waiting on this Wednesday?